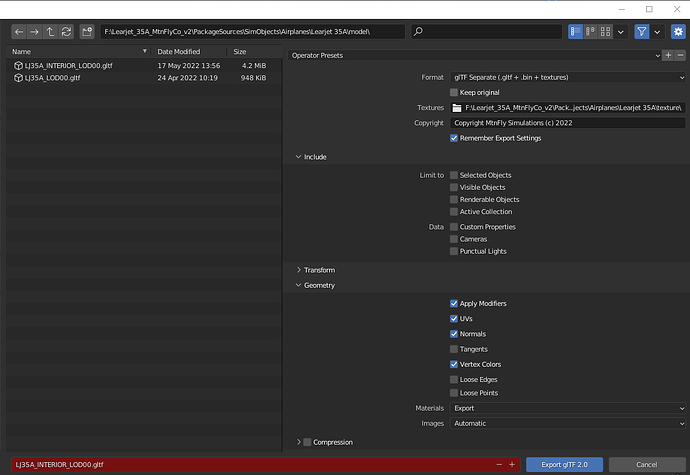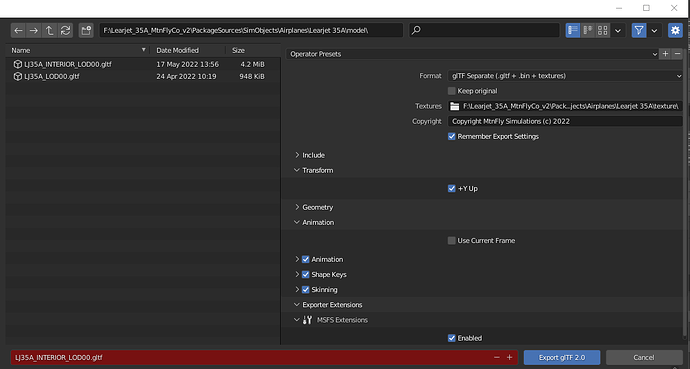 Hello,
I'm hoping someone can help. I am trying to switch over to the latest Asobo
Blender exporter from the original Blender2MSFS exporter. I have converted all
of my materials but when I try to export, only the *.bin file is being updated
and the glTF file is not getting updated. According to the Blender2MSFS
exporter, I am still able to export just fine (but of course the materials are
all messed up). Anyway, both the *.bin file and the *.gltf files are
processing just fine with the older exporter and the airplane loads with no
issue other than the entire airplane displaying with a light grey. Because I
do not have multiple LOD's yet, I am not using the multiple LOD exporter but
instead using the option with the stock glTF exporter in the File–>Export
menu. I have attached 2 pictures of my settings. I know that I am missing
something as it is working for others. Thanks.