With the addition of these 2 new .cfg parameters…in SU11
REF: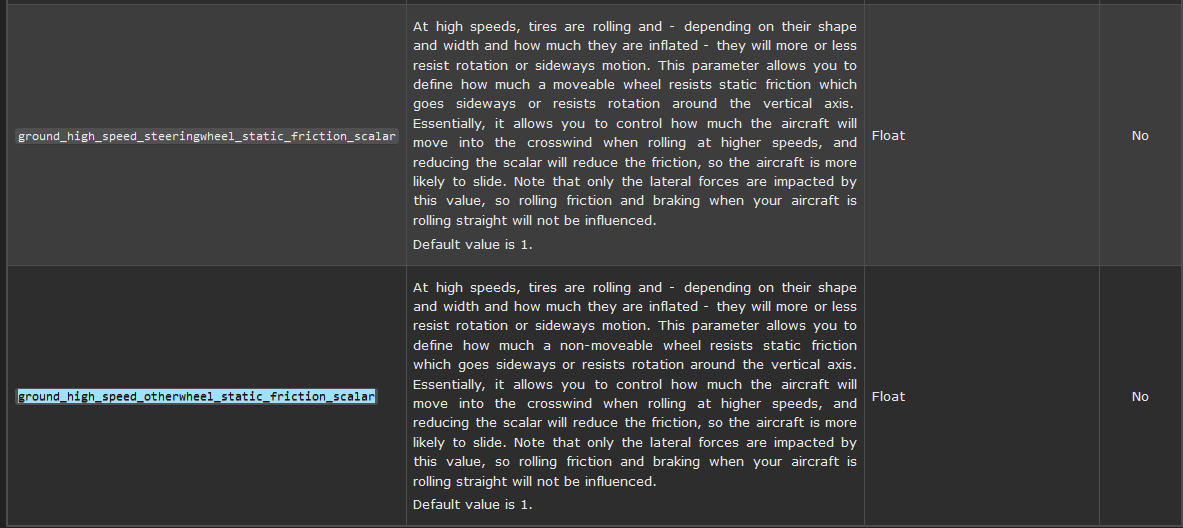 Is there yet a way to change
Tire Pressure
"
Programmatically
" to dynamically change these the
static frictions – ? ie
To change the ground handing of the plane with tire
pressure / custom tire failure / flats.
One would also want to graphically
show the tire being in a flat state when on the ground, maybe by dynamically
change the wheels' ground contact point, so the tire appears flat when on the
ground .