Hi Sylvain, I forgot this ones was modified after we built it. This was due to
troubleshooting if the textures were being converted incorrectly. As for the
textures, most of our airport shares the same textures on buildings and
several buildings use the same texture multiple times. Prior to SU5 this was
not an issue, just something that appeared with the latest version. I have
attached a photo of something that one of our devs experienced today. the roof
uses the same texture the whole way across, same material, same properties
etc. 3/4 Panels are working, 4th experiences the issue we're facing at ypad.
You can also see the walls being the same, Right and left sides, visible in
the photo are the same material and texture, one loads, other doesn't.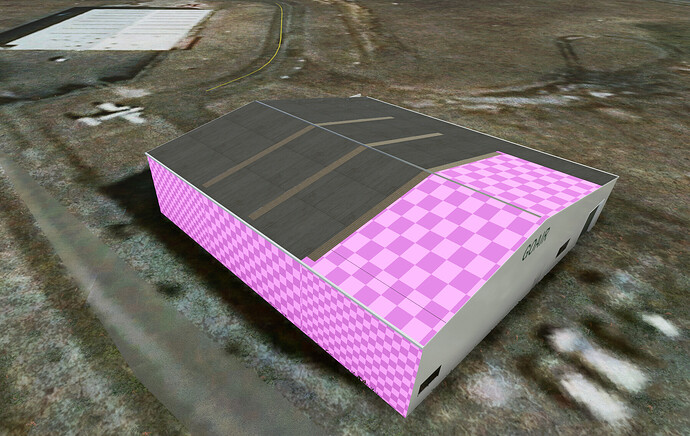 Another thing we found testing
a project for another dev, is that since the last update if two textures are
name the same in different packages, the sim seems to select whichever it
wants. Photo Below, this is Aldinga by AUScene. Uses a texture called
Glass.PNG.DDS in the final build. Fly Tampa's YSSY also has the same named
texture (Glass.PNG.DDS) , causing the sim to do this.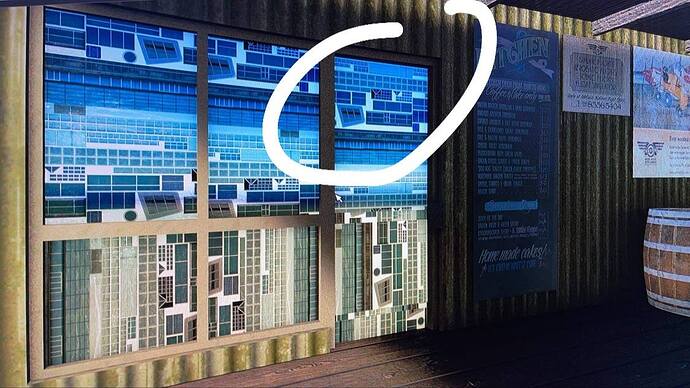 Sim has pulled it at random
meaning that the project doesn't appear to be constrained to it's own
resources anymore. Our building at YPAD the Vickers Vimy Museum is the only
place that specific brick texture is used, it's only used once on the building
and all has the same texture, (Located at the end of the terminal) this also
broke after the latest update. I must add, that YPAD worked after the update.
We noticed the issue after doing a clean build after doing some apron edits.
Our old package is still fine. All textures that are in the build are in the
texture folder and being exported to the final build folder, so it can't be
missing. Thankyou for your time in looking into this, your suggestion hasn't
worked as changing the texture and material to a new one not used anywhere
else had the same result. P.S I posted the download two days ago for
moderators only, didn't appear that you could see it.