I've recently started doing COMPs/NRMs for some of my custom ground materials and when the sun is low, depending on the orientation of the material, the texture will become extremely dark. I have played around with the roughness, but I'm pretty sure it's tied into the Normal.
I believe I am setting up the texture correctly:
Normal in DirectX format (even though I don't think this matters since the green channel is not used).
COMP/NRM Channels
Red - Metalness (Flat black - not used)
Green - Norm Red
Blue - Roughness
Alpha - Norm Blue (Wrong - Should be DirectX Normal green channel)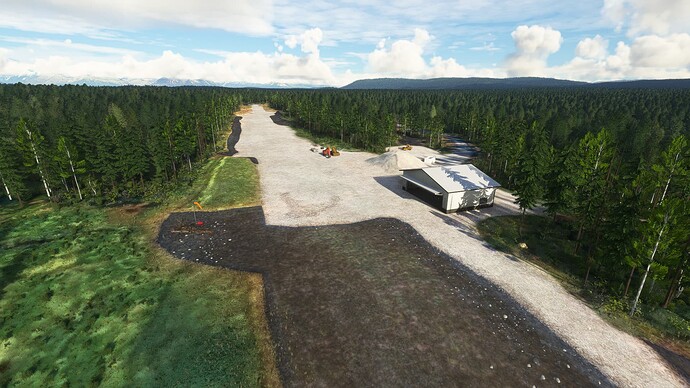 I haven't noticed this issue on all MSFS materials with Comps, but it also could be that I didn't have the texture rotated so that the lighting angle was just right. I have noticed it on the default JimaRock material though.
So, I'm guessing this is just in how the sim handles rendering the normal and is likely not something I can control besides finding an orientation that works best with year-round lighting conditions?
Material_Test.zip (2.9 MB)
dirt01_comp_psd.zip (2.0 MB)