Hi! I'm working on a scenery for a bunch of similar stagefields around Ft Rucker / Novosel, and having an issue with one, but not any of the others.
I placed a polygon to exclude autogen buildings, and added default scenery buildings to replace the autogen.
Everything looks correct in the editor and xml as far as I can tell, but when I load the scenery in game, I only see the autogen buildings - none of the placed scenery shows up for this airport, but the aprons, helipads and items associated with the airport do show up.
The other "airports" which are identical, work correctly.
The only wildcard is this location had an incorrect "airport" added by default, which I suppressed by adding a closed "fake" airport scenery. ( actually, one of the other stagefields had a similar, incorrect airport - but that one works fine )
Any pointers would be great - thx!
scenery as loaded in game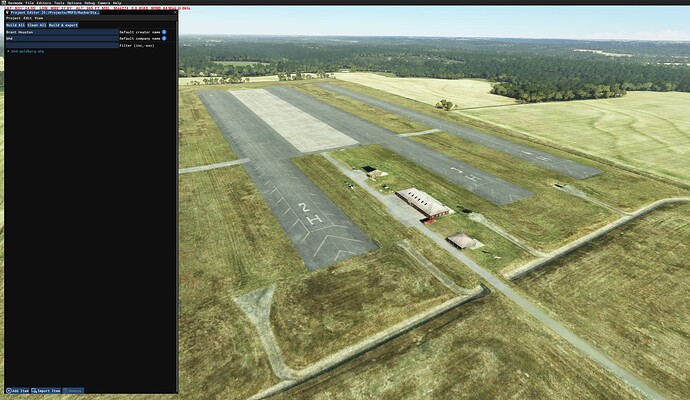 and the project in the editor…