In the new fuel systems is it possible to have multiple fuel lines going to /
or coming from a valve? I currently have a setup of a low-pressure pump and a
high-pressure pump going to an engine valve. and from the valve, it goes to
the engine and crossfeed valve. The crossfeed valve is also set up with 2
inputs and 2 outputs. The system isn't working and I'm assuming it's because
of this. Should I be using junctions for this purpose instead?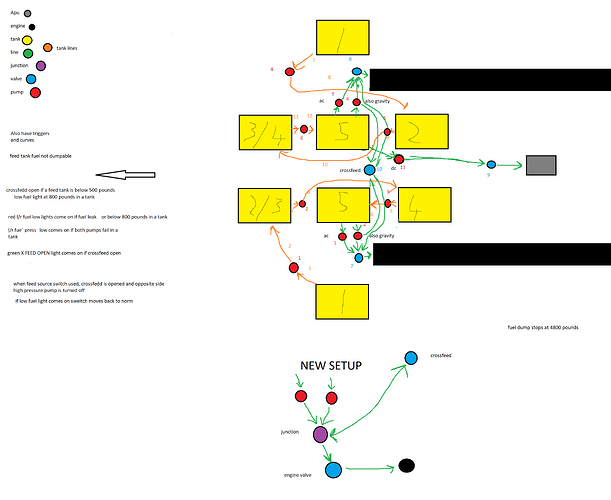 The Image is a little out of
date, the tanks are all just gravity feed with valves in between for
simplification now. but the general idea is the same as the current setup.