When placing a texture on the ground (be it projected mesh or polygon) there's
always a detail map on top. I'm aware details maps have been discussed to some
extend https://devsupport.flightsimulator.com/t/3104 but my question is
how can I get rid of that detail map overlay (or potentially even replace
it by a custom one)? I have been searching the MSFS folders + the SDK inside
out for hours for the location of the detail maps but cannot find any further
information. No matter which SURFACE_TYPE I select (including "UNKNOWN")
there's always one of these detail maps as an overlay: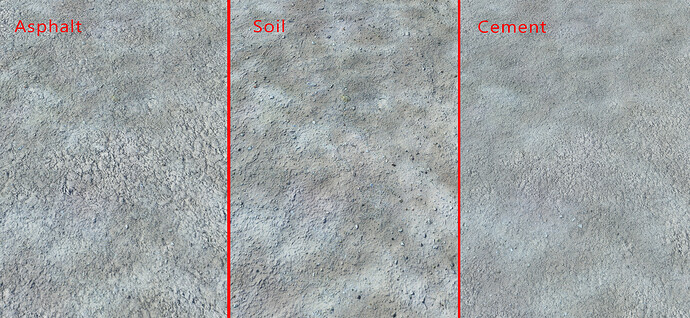 What's most frustrating is that
this is even the case for the "snow" and "ice" types, which shouldn't have any
stones/soil/asphalt overlay. Since I' working with skiways, all these detail
map overlays heavily spoil the immersion.