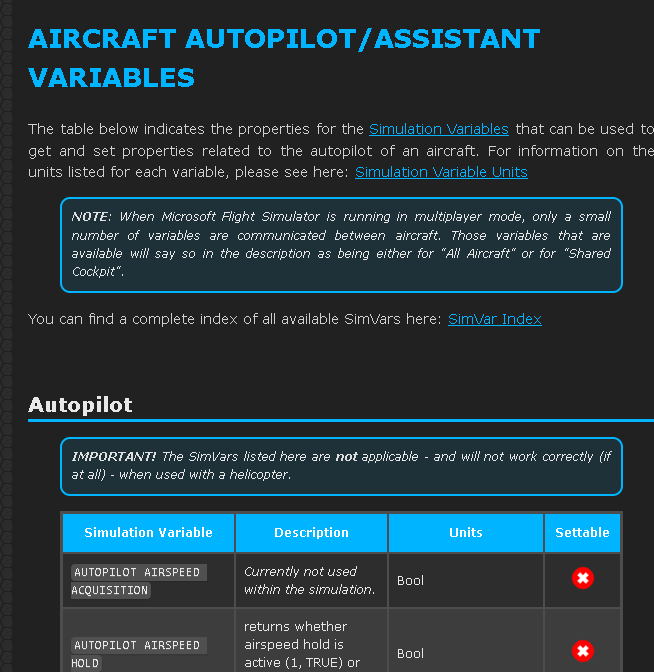 The information about ALL/ Shared does not seem to be present (as it was in the FSX SDK documentation)
Rather than adding it to the description column, where it is easily missed, by the user, or those writing the SDK, would it not make a lot more sense to have it in a separate column, as it was in FSX ?
SETTABLE is in a separate columns… so should ALL/Shared with a definite entry for every Var, (Not, ALL, Shared).
NOT is needed to indicate it was a definite decision to add NOT, as opposed to not adding anything by omission.
Currently, in general, and this case in particular, it is very difficult to tell exactly What IS and is NOT, sent over Multiplayer, which is leading to all sort of additional issue, for both Users, Developers, as well as for ASOBO