Running Beta AAU1. Just started some scenery tutorials, and found that when I
load my home airport, the elevation isn't reading correctly, and runways/apron
only appear in a few places, but mostly I see default satellite imagery.
Additionally, if I add an aircraft, as you can see, it's below the apron.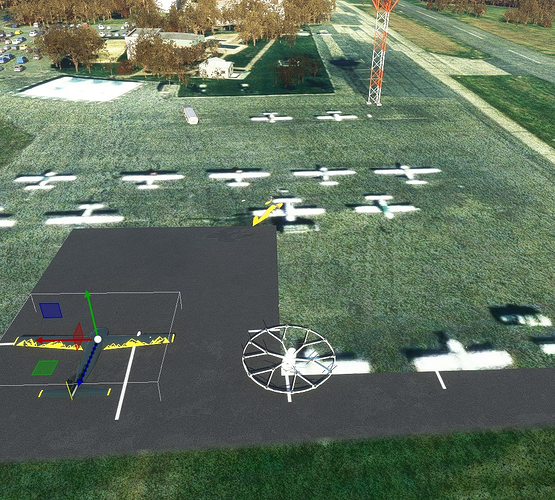 Restarted a few times, been
trying to figure this out for a couple of hours now… no idea. Also just notice
that objects aren't appearing correctly in the Objects window - here, I have
"ControlTower" selected, but it's showing aircraft. Many Object types are
simply empty.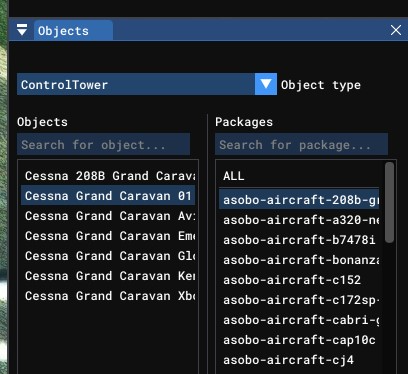 When starting a
flight at the airport, even though I haven't compiled this or added anything
to my Community folder, the airport appears incorrectly, as it does in the
editor: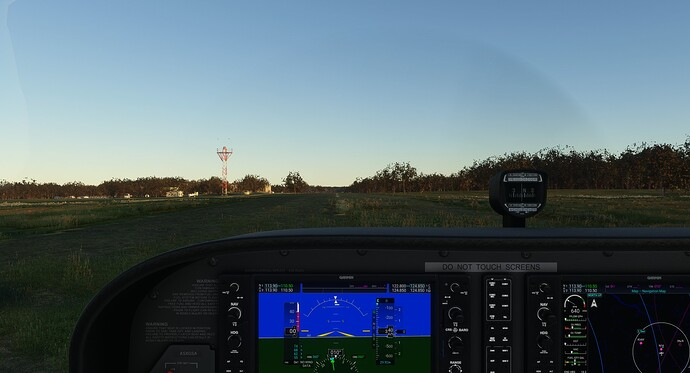 until restarting the
sim. FWIW, I followed a tutorial 1 to add some objects to another local
airport this morning, and it worked with no issues. Any help appreciated!