Hi, one question, I have tried now the new content.xml file structure to re-
order packages but it looks like, that MarketPlace packages (Official family),
can´t be re-ordered because they will be loaded automatically? Is this
correct? As an example: The airport icao code MPTO isn´t in the stock scenery
of the sim. Now we create this airport with the runways in our navdata-base
package. All user can use the MPTO airport now, all runways are correct. Now a
user buy the MPTO 3rd party scenery from VPilot via the Marketplace. When the
user now look on the MPTO airport he/she see´s multiple runways because the
runways come from two packages (our base-package and the 3rd party package).
Ok, I try to re-order the packages, via the re-ordering tool:
That would mean, load the navdata-base first (which includes the MPTO airport
and runways), than load the 3rd party MPTO scenery next and last load the
navdata-package. I thought, now that the VPilot 3rd party scenery overwrite
our base-package but no … still the same issue with the multiple runways.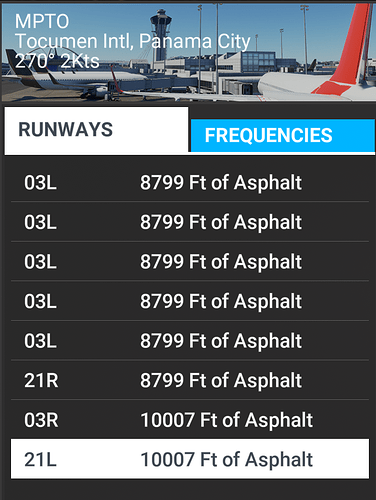 So, how can I re-
order/prioritize MarketPlace sceneries as in this case, the navdata-base
package must be loaded BEFORE the VPILOT-package to overwrite the runways
(according the screenshot, the delete runways cmd is set in the 3rd party
scenery)? Thank you, Richard