Hi all, I have been trying to build a livery package following the samples and
SDK guide. I have been able to successfully build the package and have it
appear in the sim, however none of my PNG files for textures come in. They do
not appear in the built package at all. It successfully brings across the
aircraft.cfg, the texture.cfg and the thumbnails, but as for the PNG files it
seems to simply ignore them. No processing to DDS or even just bringing them
in at all.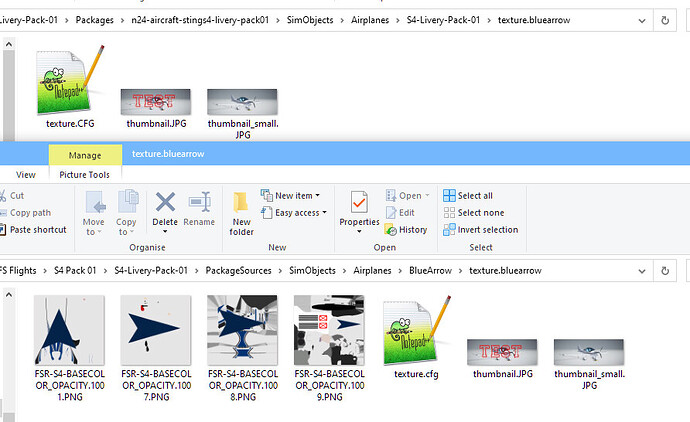 I've deleted and
rebuilt the project from scratch twice with no success. I even tried using DDS
format in the source directory and still nothing. I'm figuring it is something
silly I've missed but I cannot find it. Any suggestions welcome!