Hello guys,
would someone be able to explain the below pictured artefacts and maybe offer a solution to fix it?
You're looking at a wooden cockpit wall (standard material) with two decal materials on top.
One decal holds the nail with albedo, comp and normal texture, the other, underlaying decal is a normals only material that is supposed to add some worn out edges around the nails.
At certain light angles I get this funky shading as seen in the first image.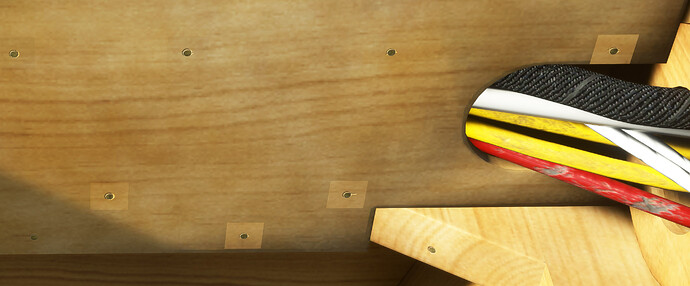 Things I've tried to fix it:
'Don't cast shadows' turned on and off.
moved the decals closer/farther away from the base mesh.
played with the draw order.
added/removed albedo/comp textures from the "normals only" material
The is the "normals only" material


…and this is the nails material: