After the latest sim update, I have been seeing long load times when loading into a flight within the coverage area of my Alaska Lakes addon.
Without the package installed, I can load into the flight in around 18 seconds, but with the pack installed, loading goes to around 80% and then slowly creeps up over roughly 5 minutes.
I have stripped the pack down to just water polys, removing any excludes or terraforming to rule them out as part of the problem. However, the load times are still high and there are a lot of terrain issues going on in the vicinity, which disappear when I deactivate the package.
Some of there terrain issues have been around for a while, and I always just thought it had to do with the mesh in the area, never putting two and two together until recently. Though, even though they have been around for a while, they have definitely gotten much worse after the last sim update.
Pack enabled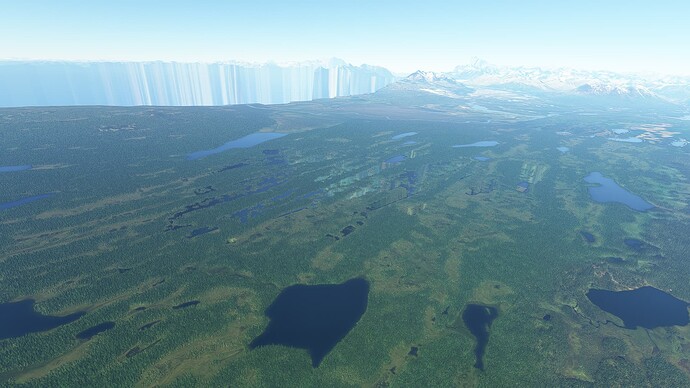 Pack disabled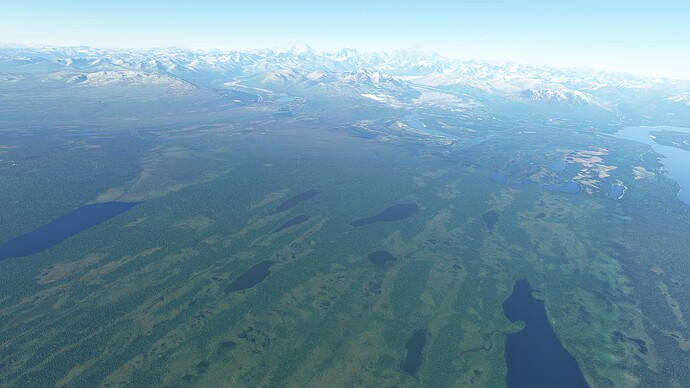 I am under the assumption here that these issues could be due to the rather large coverage area and breaking up the pack may help, but I'm not sure if this matters as it did in FSX - where all of this would have been split along their QMID grid squares?
What is the proper way to handle large coverage areas now?
This area has had terrain issues in the past when dealing with this same addon, so maybe there is a connection somewhere? Though, this exact issue seems to no longer occur, but that may just be due to me removing 90% of the water flattens I had at the time. Terrain spikes around added water features
I have attached the full project and latest build to this post for anyone to debug and make suggestions.
Alaska_Lakes_Test.zip (2.3 MB)